Click here to submit a Do-Follow BackLink On Our Website
LeadsLeap Coop Traffic Program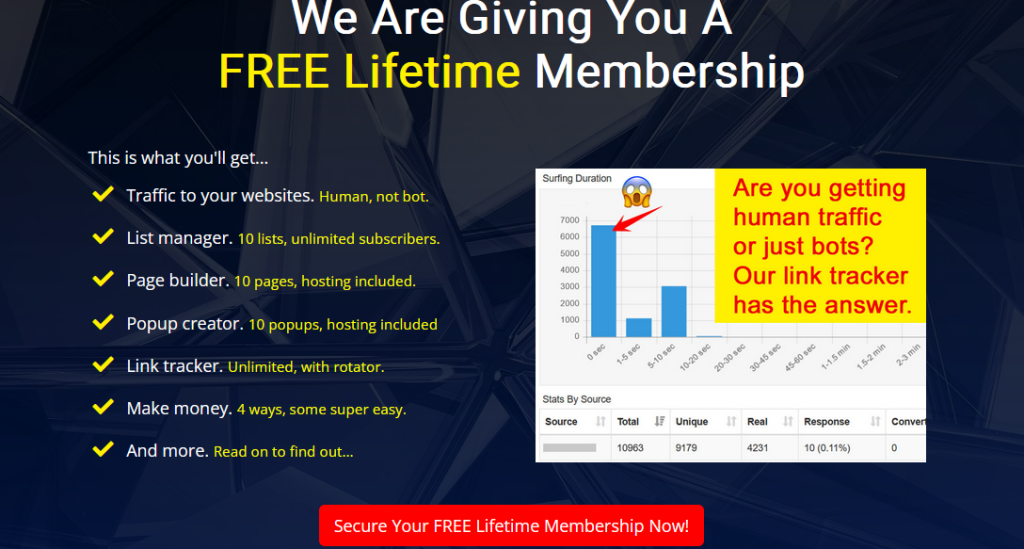 In This Article,Exploring the New LeadsLeap  Co-op Traffic
Introduction:
In this article, we will delve into the recently added leadsleap co-op traffic in late July 2022. We will guide you on accessing and utilizing the leadsleap co-op, while highlighting its benefits. Additionally, we'll discuss the progress report of this leadsleap co-op. So let's begin by examining how to set up the co-op link and make the most of this exciting opportunity.
Accessing the leadsleap Co-op Link:
To access the leadsleap co-op link page, login or register an account on leadsleap if you don't have one; click on the prominent " Coop Earnings" under the money tab at the sidebar menu. This page provides your personalized co-op link, which you can promote directly. However, before sharing the link, it's recommended to create an ad widget or ad bar at the top of the page. I asume that you have already set up your ad bar. Now, select your desired ad from your collection and attach it to the co-op page. By doing so, you can promote your own funnel alongside the co-op ads, maximizing your exposure and personal branding.
Promoting Leadsleap Co-op:

After setting up your co-op link and ad bar, you can begin promoting it on various platforms, including traffic exchanges. The co-op not only brings in additional traffic but also enhances your earnings. If you're a free member, the co-op will drive traffic to your credit ads, while pro members will receive traffic to their pro ads and any associated credit ads. Now, let's see how this translates into tangible results.
Boost in Traffic and Earnings:
Previously, my credit ads on With the introduction of Leadsleap co-op in July, everything changed. The co-op brought in approximately 10 extra hits per day across all my ads, significantly boosting my overall traffic. Simultaneously, I started earning additional income in between $010 and $8 weekly. On the first payday after the co-op launch, I received a pleasant surprise of earning 48 cents. Although it may seem modest, considering it amounts to around 10 cents per day, it adds to my overall income from Leadsleap
Advantages of Co-op Promotion on Traffic Exchanges:
Promoting the co-op on traffic exchanges has proven to be highly effective in attracting quality traffic. By placing other ads with the co-op link that includes the ad widget, we can leverage personal branding and present a targeted advertisement to users. This approach ensures that those who click the link are genuinely interested in what leadsleap co-op have to offer, leading to higher-quality traffic. Additionally, by focusing on English-speaking countries, especially the United States, where feasible, leadsleap co-op further enhance the quality of traffic received.
Get A Do-follow Backlink From Our Website
Would You Like To Link To Our Website? Just Fill In The Form Below And Hit Submit The Link Button
Before submitting Your Link, Please Read And Follow Our Link Exchange Guidelines:
Select The Page Where You Want Your Link To Appear On Our Website
Make Sure Your Website Content Is Relevant To Our Audience.
Use Descriptive And Non-Spammy Anchor Text For Your Link.
If You Are Submitting A Reciprocal Link, Provide The URL Where our link is placed on your website.
If You Are Submitting A Premium Link You Will Be Redireted To Payment Page For Link Submission Completion @ $10 Per Link
Your Link Will Be Automatically Accepted If You Follow The Guidelines
You Must Either Select A Reciprocal Or Premium Link
Once You We Confirm You Link Submission & Transactions, Your Link Will Be Immediately Be Placed On Your Chosen Page
Your Link Placement Page Selection
Whether Link is Relevant To Our Website
Avoid Placing, Hate, Vulgar Or Adult Content: The Link Will Be Rejected
For Premium Links, We Only Accept PayPal Payments.
Please Note: Your Link Will Remain On Our Website For 12 Months For A Cost Off $10
If You Have A Particular Page Where You Like Us To Place Your Link Mention That As Well In The Payment Details Field
First Select The Type Of Link Submission You Want
Please Note; All Field Marked With Asterisk* Are Required
News Update and Co-op Performance:
In the recent news update, Leadsleap revealed that the co-op has been performing well, contributing to a significant increase in total traffic. Leadsleap co-op traffic now accounts for 200% of their internal traffic, effectively tripling their overall traffic numbers. Notably, the co-op has attracted traffic primarily from the United States (22%) and other English-speaking countries (70%). To maintain the high quality of traffic, only visitors who spend at least five seconds on the co-op link are counted. It's advisable to focus promotion on traffic exchanges that provide longer exposure times, ensuring proper credit and payment for the traffic received.
Conclusion:
The addition of the traffic co-op to the leadsleap  has proven to be a valuable opportunity for increasing both website traffic and earnings.